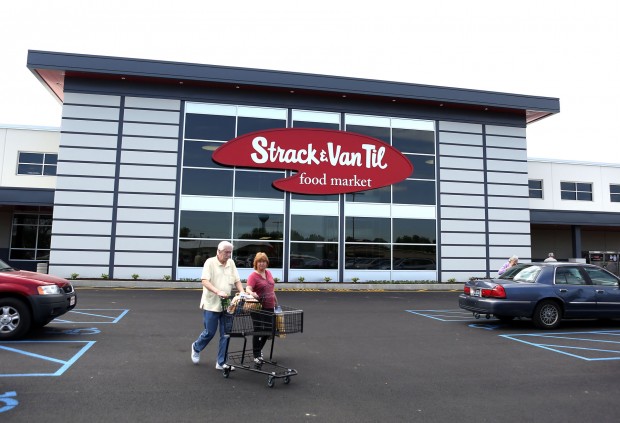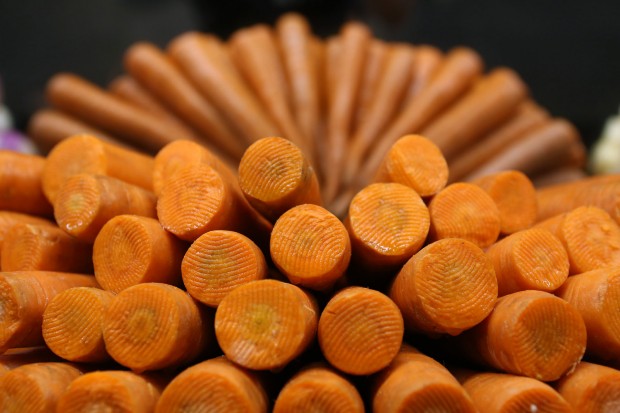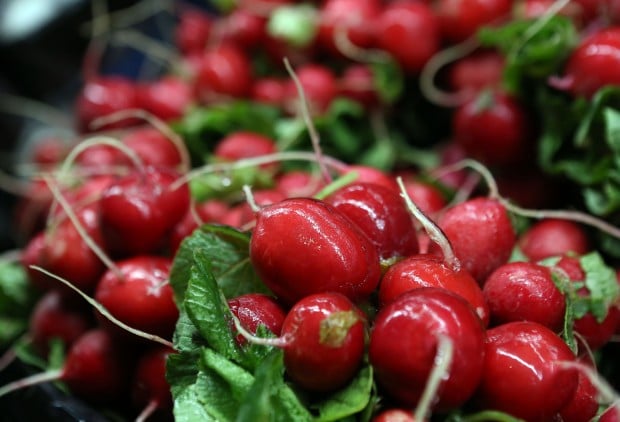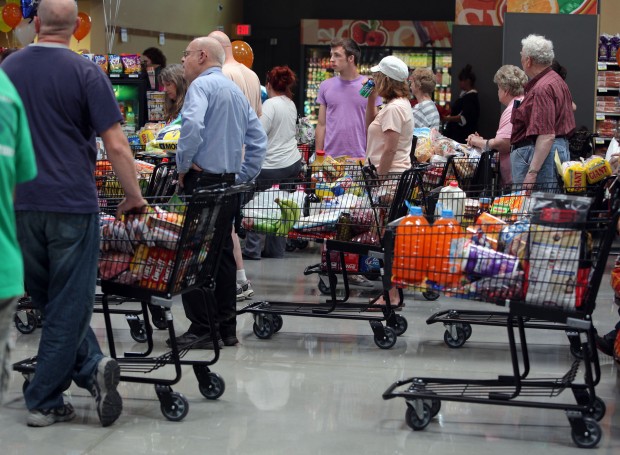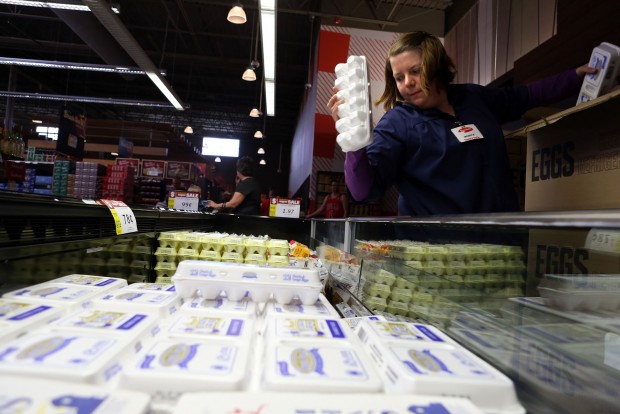 Mélanie Csepiga Times Correspondent

LAC DES CÈDRES | After starving in a food wilderness for three years, residents of this lakeside community happily converged at the first-of-its-kind Strack & Van Til grocery store on Thursday after the grand opening ceremony.
Cynthia Seng, of Cedar Lake, said she shopped at St. John, Broadway and Crown Point Strack & Van Til stores while waiting for the new local grocery store.
"Nothing compares to that," she said. "On the deli side, they've added a salad bar and a soup bar.… It's amazing."
Julie Zasada, one of the many people lining the sidewalks awaiting opening, said she was impressed with the store's Leadership in Energy and Environmental Design certification effort.
"It's exciting what's happening at Cedar Lake," she said.
Dave Wilkinson, President of Strack & Van Til, presided over the ceremony. He said LEED certification will come after a federal inspection.
"So many things in LEED make good business sense," Wilkinson said.
The floor is concrete, so it does not need to be waxed, and underneath is recycled concrete from the razed Wilco building. The roof and wall insulation of the new building is 20% better than needed and the infrastructure is designed for low water use, Wilkinson said. Because this is a new building and not a renovation, it lends itself well to LEED, he said.